Recently I was contacted by Ken, who was a member of the Auckland Motor Scooter Club back in the sixties. He had found the posts in relation to the NZeta 350 – An NZeta scooter that had been re-powered with a 350cc Jawa engine. He has provided some insights and some photos as below.
I was with the Auckland Motor Scooter Club probably most of the 60's – they were great times, great social scene, many fun rides/rallies around greater Auckland plus some North Island touring trips – even some interactivity with the Wellington Motor Scooter Club.
Conforming to the Flower Power/Hippie Era of "Make Love not War" also enhanced the experience of course, and I often think the world would be a much better place today if such values had remained – even the Hells Angels treated us with some comradery (despite the obvious difference in size/cc rating of their machines).
My first intro to Scooters was actually an old Vespa 125cc (the model with the pipe handlebars, not the later moulded cast ones). . . . .but I soon upgraded to a Triumph Tigress 250cc – A great Scooter and nice to have doubled my horsepower from the old Vespa.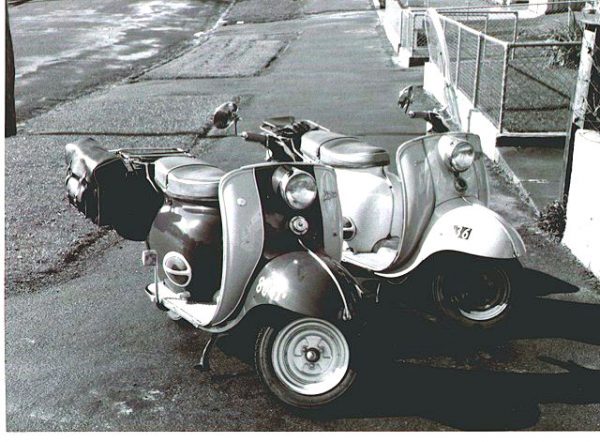 Then some years later I bought the NZeta 350. (This was a great machine and if Sifty's Dad did this conversion please pass on to him that his Dad did a fantastic job !) So "Yes" to your Forum Members I can confirm it was a 350cc Jawa and it did fit. . . . .just !
I say "just" because there was no Kick Start. . . . .I suspect there was simply no more room for such superfluous luxuries – yes it was a "push and go" model.  The only way to start it was turn on the key, open the throttle a little, run, and then jump on as soon as it fired.  Strangely enough I never found this a problem and it started very easily.  Perhaps the greatest danger was jumping on (or more precisely being left behind) when it fired . . . . .  it was much heavier than your standard NZeta and had powerful acceleration.  I can reflect with hindsight now, in horror, at the occasions I performed this exercise in the rain as I exited the Pub. . . . . ahhh the gay abandon of youth eh.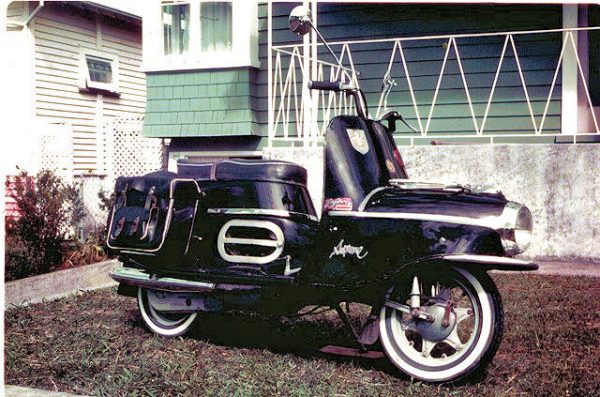 One of my great delights was to sit at the traffic lights with a normal garden variety Scooter in one lane, and perhaps an average 4 cylinder car in the other Lane.  To the uninitiated there were very little signs of the mods when it was idling.  It had a couple of fairly big shiny mufflers and sounded a bit more throaty than your average scooter but that's about all.  However when the lights went green all that changed – the purr of a twin cylinder two stroke waking up is as intoxicating as a V8 getting underway. . . . .and at the next set of traffic lights. . . . .well just gaping mouths from both lanes.
Finally – a question – how many people can you fit on a standard NZeta and still make it move – answer 7 ½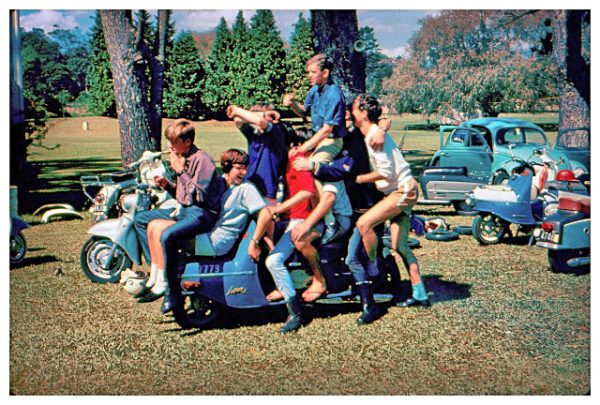 Thank you so much for getting in touch and sharing, Ken.