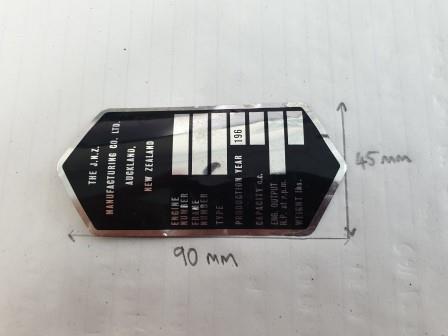 I have found a company that can reproduce the original JNZ Manufacturing foil labels with the adhesive back on them. I know you can get the Cezeta labels but then they are not for NZetas !
I am getting some printed and have had some interest from other NZeta owners. The cost of these will be NZ$40.00 + post, per label. This will cover my costs if I can sell enough.
Thanks to Aaron Gill for the use of his original JNZ Manufacturing label.
Let me know through the contact form if you would be interested or have any questions.