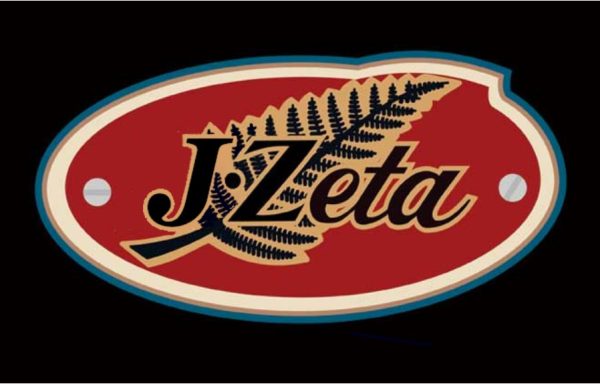 Warren is now looking at badges and ID plates as below:
Righty oh! Anybody who has, or is contemplating creating a 'J.Zeta', I am going to have badges made for the front of the leg shield. Full credit to Mr B. Staddon for creating the artwork.
I will also be getting a run of the NZ type approval plate made. These will be in aluminium and I will get them done blank so you can engrave the details of your machine as you wish.
The costs will be commensurate with the quality so its 30 british pounds for two Jzeta badges (plus P+P from blighty) and 10 pounds ++ for the type badge. I will only order the JZeta badges on firm order but I will get a few of the type badges done so we have a small resource of Nzeta (JNZ) plaques here in NZ.
Please let anyone in the hobby know ASAP as I will order in the short term rather than long.